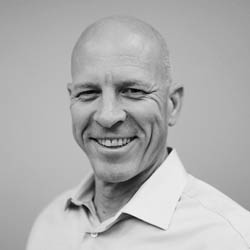 Alan Lane
Chief Executive Officer
Mr. Lane has been with Silvergate since December 2008. He is the Chief Executive Officer of Silvergate Capital Corporation and Silvergate Bank.
With over 40 years of corporate and financial institution leadership experience, he formerly held the positions of Director, President and Chief Operating Officer of Southwest Community Bancorp; Vice-Chairman and Chief Executive Officer of Financial Data Solutions, Inc.; and Director and Chief Executive Officer of Business Bank of California. In addition to his financial institution experience, Mr. Lane has served as President/CEO or Chief Financial Officer of both manufacturing and retail companies.
He earned his B.A. in Economics from San Diego State University.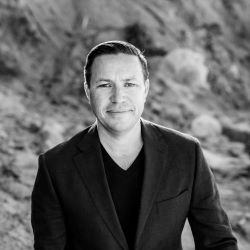 Ben Reynolds
President
Ben Reynolds joined Silvergate in January 2016. He is the President of Silvergate Capital Corporation and Silvergate Bank.
Prior to his role at Silvergate, Ben was an entrepreneur for two different businesses that he co-founded, VP of product at HSBC and a CPA in the audit practice at KPMG. He is an experienced builder who is passionate about creating remarkable products for customers and extraordinary businesses for shareholders.
Ben earned a B.S. in accounting from San Diego State University, an MBA from Pepperdine University, and is a licensed CPA.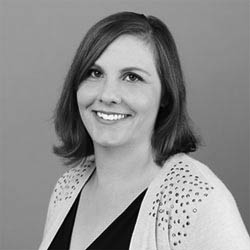 Kathleen Fraher
Chief Risk Officer
Kate Fraher joined Silvergate in 2006. Prior to her current position she served as Vice President, Compliance and BSA Officer, and was responsible for overseeing the audit function.
Ms. Fraher has over fifteen years of banking, insurance, and securities experience with local financial institutions and has a broad-based background in all aspects of banking, with emphasis on managing regulatory relationships, examinations, and compliance with all major banking-related laws and regulations.
She has designed and implemented scalable compliance management programs as well as control structures and policies for commercial, consumer, and mortgage lending operations, and deposit and branch operations. Ms. Fraher holds a Bachelor of Science degree in Business Administration from Mount St. Mary's College in Los Angeles, CA and completed the ABA Graduate School of Compliance Management.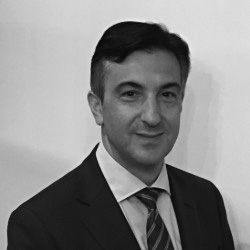 Antonio Martino
Chief Financial Officer
Mr. Martino joined the Bank and its holding company in September 2019 as the Chief Financial Officer. He has 30 years of financial services and public accounting experience.
Prior to joining Silvergate, Mr. Martino served as the Chief Financial Officer of LendingPoint, an Atlanta-based privately held fintech lender, from 2017 to 2019. He began his professional career at Ernst & Young where he was responsible for audit, tax, and consulting services.
Mr. Martino then transitioned to a senior manager role at Bank of Montreal from 1998 to 2000, followed by 17 years with Citigroup, Inc. in various senior finance and chief financial officer roles in North America, Europe, and the Middle East from 2000 to 2017. He holds a Bachelor of Commerce Degree in Accounting from the University of Ottawa and is a Chartered Professional Accountant and Chartered Accountant certified by the Chartered Professional Accountants of Canada.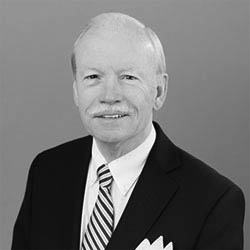 John M. Bonino
Chief Legal Officer
John Bonino has over 45 years of legal, corporate, and financial services industry experience, and has been associated with the Company and Bank as a consultant or employee since 1996, including as President and Chief Operating Officer of the Bank from 2003 to 2006. His previous positions have included Managing Director of WHE Associates, an advisory firm whose transactions included the 1996 recapitalization of the Company and the Bank, Executive Vice President and Chief Administrative and Financial Officer of Imperial Thrift and Loan, Executive Vice President and Director of regional securities firm Bateman Eichler, Hill Richards, Inc., Senior Vice President of Wedbush Noble, Cooke, Inc., and Corporate Counsel of TransTechnology Corporation.
Mr. Bonino is a graduate of the University of Southern California School of Business and Stanford Law School, and a member of the California State Bar.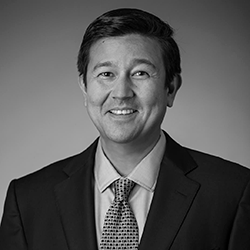 Son-Jai Paik
Chief Human Resources Officer
Son-Jai Paik joined Silvergate in April 2020. With over twenty years of human resources experience nationally and internationally, Son-Jai brings to Silvergate's management team his past leadership through fast-paced growth, acquisitions, dispositions, transformations, reorganizations, and large-scale change initiatives.
Son-Jai earned his Bachelor of Arts degree in Economics from Syracuse University, and a Master of Management in Hospitality and a Master of Professional Studies in Industrial and Labor Relations, both from Cornell University. He serves as a member of the board of the Kahala Nui Living Retirement Community in Honolulu.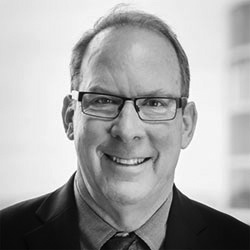 Cole Williamson
Director of People and Culture Services
Cole is a human resources professional with over fifteen years of human resources management and administrative services experience.
With a breadth of human resource leadership experience in the retail world followed by time spent in the biomedical and pharmaceutical sector, he was previously with Profil Institute of Clinical Research in Chula Vista, California.
He is an adjunct professor at California State University-San Marcos teaching human resource strategy. Cole holds a B.A. in economics from San Diego State University and an M.A. in organizational management from University of Phoenix.