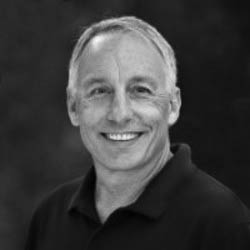 Michael Lempres
Chairman of the board
Mr. Lempres has been Chairman of the Board of Silvergate Capital Corporation and its wholly-owned subsidiary, Silvergate Bank, since June 2021.
Mr. Lempres was an executive in residence at venture capital firm Andreessen Horowitz. Prior to his role at Andreessen Horowitz, he was chief legal and risk officer of Coinbase, Inc., the nation's leading digital currency exchange, general counsel of BitNet, Inc., an early digital currency company, and the senior attorney at Silicon Valley Bank.
Mr. Lempres was earlier a White House Fellow and held positions in the U.S. Department of Justice, including deputy associate attorney general. He graduated from Dartmouth College and Boalt Hall School of Law, University of California, Berkeley.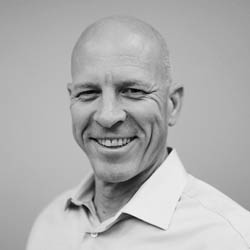 Alan Lane
Chief Executive Officer
Mr. Lane has been with Silvergate since December 2008. He is the Chief Executive Officer of Silvergate Capital Corporation and Silvergate Bank.
With over 40 years of corporate and financial institution leadership experience, he formerly held the positions of Director, President and Chief Operating Officer of Southwest Community Bancorp; Vice-Chairman and Chief Executive Officer of Financial Data Solutions, Inc.; and Director and Chief Executive Officer of Business Bank of California. In addition to his financial institution experience, Mr. Lane has served as President/CEO or Chief Financial Officer of both manufacturing and retail companies.
He earned his B.A. in Economics from San Diego State University.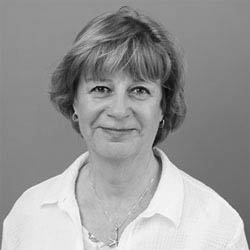 Karen Brassfield
Retired Bank Executive
Ms. Brassfield has a diverse banking background that includes accounting, strategic planning, branch operations, retail banking sales and service, data processing, business banking, human resources, regulatory compliance and check processing.
Ms. Brassfield joined Silvergate Bank in March 2009 as Senior Vice President and Chief Financial Officer and served as Executive Vice President and Chief Banking Officer from September 2011 to December 2013. She previously was Chief Administrative Officer for San Diego National Bank, a $2.3 billion asset bank where she managed the growth of the retail bank from $900 million in deposits to over $2 billion in deposits.
Prior to San Diego National Bank, Ms. Brassfield was Chief Financial Officer for Community National Bank, Escondido, California, and Chief Administrative Officer for First National Bank, San Diego. She has also held the titles of Chief Information Officer and Loan Servicing Manager. Ms. Brassfield received a B.A. in Economics from Lawrence University, Appleton, Wisconsin. She is a graduate of LEAD San Diego.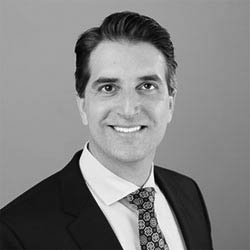 Paul Colucci
Managing Member, Colco Enterprises, LLC
Mr. Colucci owns and operates a private real estate company focused on the investment, management, and development of real estate opportunities in Southern California. Portfolio asset types include multi-family, office, industrial and single-family housing.
He has worked with Goldman Sachs, Inc. in the real estate investment-banking group in New York City. At Goldman Sachs he was involved in over $5 billion of CMBS transactions with underwriting oversight, rating agency and investor relations, and due diligence for the entire securitization process.
He also worked with Batchelder and Partners, a boutique investment bank focusing on mergers and acquisitions and corporate finance advisory services.
Mr. Colucci earned a Bachelor of Arts degree in Business Administration from the University of San Diego.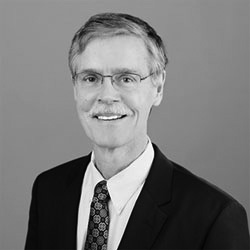 Thomas Dircks
Managing Director, Charterhouse Strategic Partners
Mr. Dircks is a Managing Director of Charterhouse Strategic Partners, a provider of strategically focused investments in growth companies in the United States.
Mr. Dircks was previously Managing Partner of Charterhouse Equity Partners and was responsible for managing and overseeing the investment of Charterhouse's multi billion dollars of North America focused institutional private equity funds. Charterhouse was one of the earliest investors in private equity and raised funds and invested in middle market companies for over three decades.
Prior to joining Charterhouse, he was employed by PricewaterhouseCoopers as a certified public accountant.
He holds a B.S. in accounting and an M.B.A. from Fordham University. Mr. Dircks has served on the Board of Directors since 2003.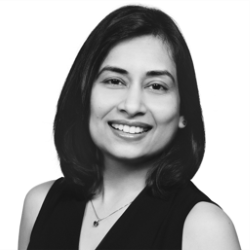 Aanchal Gupta
Corporate Vice President, Azure Security and M365
Aanchal Gupta is Corporate Vice President of Azure Security and M365 and leads Microsoft Security Response Center (MSRC), the front-line defense for millions of customers around the world who use Microsoft platforms and products. Previously, as Chief Information Security Officer for Novi (Calibra) at Facebook, she led a team responsible for assessing and mitigating security risks across Facebook's cryptocurrency initiative. Aanchal joined Facebook in 2016 after serving as Chief Information Security Officer at Microsoft for Skype and Skype for Business. Prior to Microsoft, Aanchal led Yahoo's Global Identity team, contributing to various authentication and authorization open standards such as OpenID and OAuth.
Aanchal was named one of Business Insider's "Most powerful female engineers of 2018". She is a member of the Internet Security Research Group Board of Directors, and a fellow at the RSA (Royal Society for the encouragement of Arts, Manufactures and Commerce). She also serves on Silicon Valley CISO Investments' (SVCI) board and invests in and guides cybersecurity startups. Aanchal is passionate about building diverse teams and serves on the review board for the Grace Hopper, Enigma, and Black Hat conferences.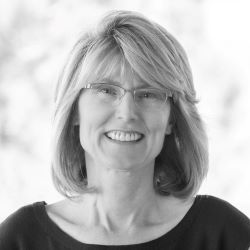 Mary-Margaret Henke
Former Chief Audit Executive
Mary-Margaret Henke began her career at PwC where she spent nearly a decade in the Advisory Practice counseling financial services, construction, and energy clients. Most recently, she spent over 12 years at Western Union in a wide variety of finance and technology roles with increasing responsibility including Chief Audit Executive and Head of Information Technology/Corporate Systems.
During her career, she was Chief Audit Executive at Janus Capital Group where she established the firm's internal audit and risk functions and she was Assistant Controller of CoBank, the largest bank in the Farm Credit System. With extensive knowledge and nearly 30 years of experience in the financial services industry, Ms. Henke has guided public and private companies through audit and regulatory matters.
Ms. Henke holds a Bachelor's degree in Accounting from the University of Denver and has an active CPA license.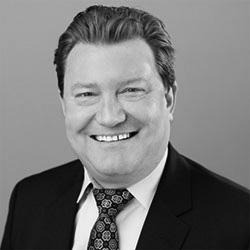 Scott Reed
Partner, Director and Co-Founder, BankCap Partners
Scott A. Reed, partner, director and co-founder of BankCap Partners, has over 20 years of experience in the financial services and strategic consulting industries. Mr. Reed began his career as a derivatives trader with Swiss Bank Corporation. He currently serves as the CEO and President of LF Capital Acquisition Corp. II, as Special Purpose Acquisition Company ("SPAC") traded on NASDAQ under the ticker LFAC.
After graduating from business school, he worked for Bain & Company as a consultant and later at Bear Stearns as an investment banker in its Financial Institutions Group. Before founding BankCap Partners, Mr. Reed was Senior Vice President, Director of Corporate Strategy and Planning for Carreker Corporation.
Mr. Reed is a graduate of the University of Virginia with a B.S. in Commerce and a B.A. in History. He received his MBA from the Amos Tuck School of Business at Dartmouth College, where he was an Edward Tuck Scholar.
In addition to serving on the board of Silvergate, he also serves as a director of Vista Bankshares, a Dallas, Texas-based commercial bank. He also serves on the board of Performance Trust, a Chicago-based broker-dealer. Born and raised in the San Diego area, he now resides in Dallas.